Welcome

Welcome to the Fushigi Yuugi Wiki

A Wiki dedicated to everything about the Manga and Anime Fushigi Yuugi created by Yuu Watase. This Wiki aims to archive F.Y. and all related material. Please help us by creating or editing any of our articles! We are currently editing over 430 Articles on this wiki since Taiitsukun has brought out her giant hammers.
Characters
Featured Article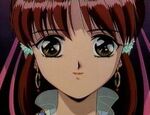 Miaka Yuki (夕城 美朱 Yūki Miaka) is the main character of Fushigi Yuugi, and the Priestess of Suzaku. Along with her friend Yui Hongo, she is one of the last priestesses to go inside the book. (more...)
Updated Manga Chapter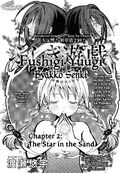 Chapter 2: The Star in the Sand
---
Spoiler Alert! Read at your own risk!

---
Continuing where Suzuno collapsed with Neiran, both of them was saved by traveler. They was revealed to be brothers. Karumu and Kasaru. Suzuno was left confused by her surrounding but, here, Kasaru made her relax. In Sairou, royal palace a young Emperor has been throned namely Nahido. One of the Priestess which can foretell the divine message of star had said, "The Priestess of Byakko" already appeared. Nahido was worried if Sanga had known her arrival. The soldier were ordered to protect the said priestess. What await Suzuno in the land of Sairou which was protected by Divine Beast, Byakko?
Related Sites
Affiliated Sites
Want to affiliate with us?


If you would like to become an affiliate of the Fushigi Yuugi Wiki, Contact Us.