Welcome to the Fushigi Yuugi Wiki
A Wiki dedicated to everything about the Manga and Anime Fushigi Yuugi created by Yuu Watase. This Wiki aims to archive F.Y. and all related material. Please help us by creating or editing any of our articles! We are currently editing over 442 Articles on this wiki since Taiitsukun has brought out her giant hammers.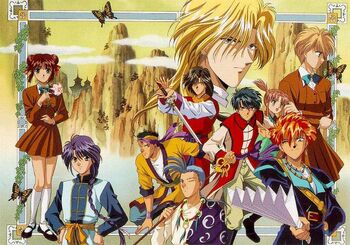 Characters
Featured Article
Take a good look. Isn't it beautiful?

Behold! This article has been chosen as a Featured Article!


Even so, if you wish to improve the article, do not hesitate! You can also nominate your favorite articles to be featured here!
Updated Manga Chapter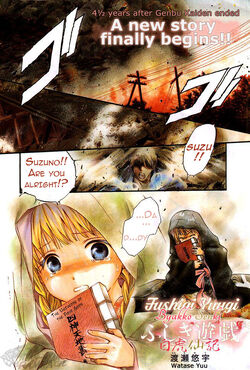 Chapter 1: The Day Everything Changed
---
Spoiler Alert! Read at your own risk!

---
Related Sites
Official Sites
Links
If you would like to become an affiliate of the Fushigi Yuugi Wiki, Contact Us.
Ad blocker interference detected!
Wikia is a free-to-use site that makes money from advertising. We have a modified experience for viewers using ad blockers

Wikia is not accessible if you've made further modifications. Remove the custom ad blocker rule(s) and the page will load as expected.