Title: The Girl of Legend (Densetsu no Shojo)
Opening theme: Itooshii Hito no Tame nii
Ending theme: Tokimeki no Doukasen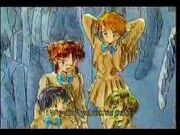 Miaka and Yui are studying for the Jonan academy exams, an extremely competitive high school. They head to the national library and while waiting for Yui, Miaka saw a phoenix. Finally, Yui finished, and they followed the sight of the phoenix all the way up to the special collections section in the library, which was the restricted section, and they found a book called "The Universe of the Four gods". While they begin reading it, they are transported into another world and found themselves attacked and ambushed by slave-traders. A young man with an ogre symbol on his forehead appears and saves them then asks for compensation. He turns around and walks away when Yui said they don't have any money.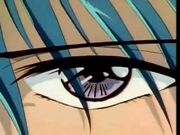 While Miaka searched her pockets, Yui was gone, and as well as the young man with the ogre symbol. Miaka thought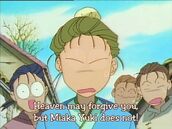 that maybe he took Yui with him, so she rides off on a hay wagon secretly and to find them. Another young man then says that the young man with the ogre symbol is his friend.
The man then brings her to a secluded place, with his friends , waiting to rape her and sell her "strange clothes." Miaka then manages to fight them off with her self-created martial arts, including splash wave 95 and hip attack, but one manages to pull her by her feet and pin her down. The young man with the ogre symbol on his forehead then appears, managing to save Miaka one more time.
Ad blocker interference detected!
Wikia is a free-to-use site that makes money from advertising. We have a modified experience for viewers using ad blockers

Wikia is not accessible if you've made further modifications. Remove the custom ad blocker rule(s) and the page will load as expected.