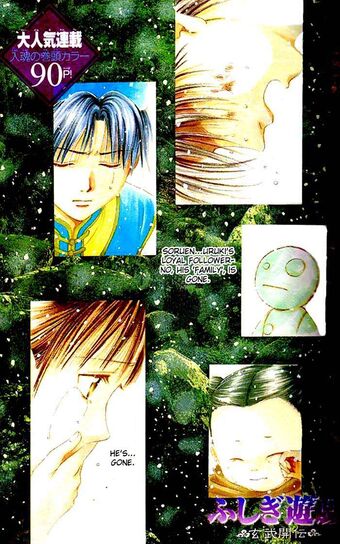 "Why?! Why did you not just let go of me?! If you would've just let go, then you would have lived a normal life...Then YOU WOULD NOT HAVE DIED!"
—Uruki
The incident in Oroko Valley refers to the tragic death of Prince Rimudo/Uruki's best friend and retainer, Soruen Wakaosa.
Soruen is being held prisoner, alone and surrounded by thousands of Kutou solders, and he's desperately hoping that Rimudo will not come to help him since that would mean his and his companion's death. He still fights to distract them, to honour his late father Tauru, Rimudo, and himself, via take down as many of those soldiers as he can. By the time Rimudo realises what has happened, it's too late: Soruen has sustained fatal injuries. Soruen decides to ignite his armour laced with gun-powder, and takes his own life, destroying his entire body in the process.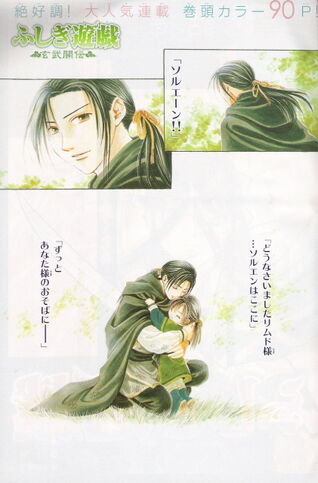 Understandably, everyone is very unhappy whereas Rimuro himself is completely shattered after the death of his brother in all but blood. It's not until a special ceremony is held by members of the Urudai tribe that Rimudo is able to stop grieving, and rest assured that Soruen's soul has passed on.