Yuu Watase is the manga author and writer of Fushigi Yuugi, the Mysterious Play. Yuu Watase wrote more than 80 compiled volumes and short stories since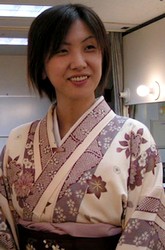 she wrote her debut short story, "Intrusion in Pajamas." She also won the Shogakukan manga award.
Details
Born: Osaka, Japan. March 5, 1970
Nationality: Japanese
Age: 47
Categories and genres: bishonen, shojo, fantasy, comedy.
Yuu Watase wrote a shonen manga named Arata Kangatari, 6 volumes, ongoing.
Ad blocker interference detected!
Wikia is a free-to-use site that makes money from advertising. We have a modified experience for viewers using ad blockers

Wikia is not accessible if you've made further modifications. Remove the custom ad blocker rule(s) and the page will load as expected.